Don't Take Chances with Your Money and Valuables
Transporting cash and goods is a serious business, and AXIOM takes it seriously. Never take chances when it comes to your money and most important items. Rather, let AXIOM's Armored Transportation services handle any important travel and transport for you. We are the leading experts in armored transportation. AXIOM's team is here to ensure that your valuable goods and cash are secure during transport, and arrive when and where you want them to. We aim for complete customer satisfaction. Contact AXIOM's Armored Transportation today to find out how we can help you move your cash and goods safely.
AXIOM is here for all of your armored transportation needs. We are a full-service armored car company that is fully insured, so you never have to worry about your valuables. Since we at AXIOM operate out of the remote land of Alaska, we have had to wear many different hats at our company. This gives us a wide range of experience transporting cash and valuables to and from various metropolitan and remote locations for important clients for more than 20 years. Many financial institutions and companies trust AXIOM to protect their cash and other valuables in transit. Between our fleet of armored transport vehicles and expert security personnel, your assets are safe with AXIOM Armored Transportation. 
AXIOM is a Full-Service Armored Car Company
AXIOM is what is referred to in our industry as a full-service armored car company. What does that mean? We are more than just a money truck company. We transport money, retail items, plane side, port access, cash & check, coin, precious metals, pharmaceuticals, governmental ballots, and any other valuable items for you across land, sea, or air. Our fleet of armored vehicles is operated by reliable and highly-trained security guards and personnel. When you choose AXIOM Armored transport services, you can rest safely in the knowledge that your money and valuables will arrive safely and on schedule.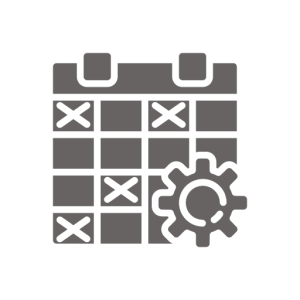 Did you know ?
AXIOM's proprietary routing solutions and expertise enable us to accommodate both Static and Dynamic service schedule requirements.
AXIOM's Areas of Service
From any one of our five locations, we serve large metropolitan cities to small islands and other remote communities. We have airport ramp and city port access to all of the locations we serve. We provide our financial institutions in Alaska, Washington, California, Arizona, Colorado and Wyoming with full depository service in and out of the Federal Reserve Bank. 
AXIOM is Fully Insured 
AXIOM is fully insured by the underwriters at Lloyd's of London. Never trust an uninsured armored truck company to transport your items for you!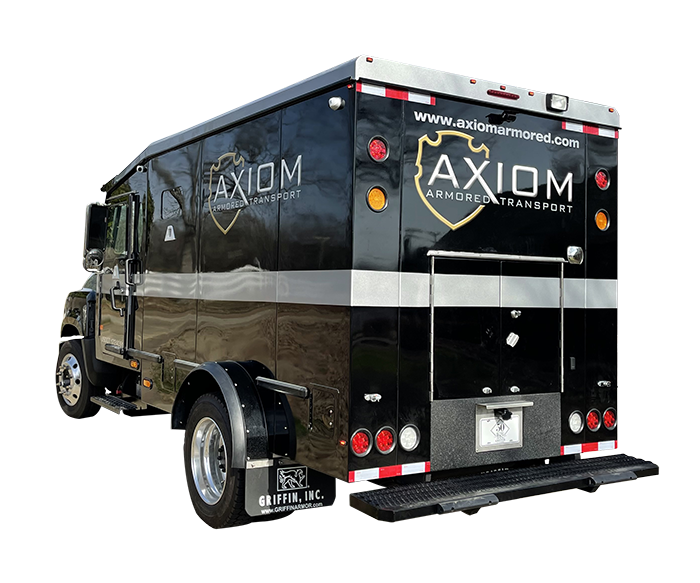 AXIOM Armored Transport Services Include: 
The following are some of the armored transportation services we provide.
Retail deposit pickup and delivery services 
Bank and credit union cash and coin shipments 
Same-day emergency cash shipments
Coin returns
Coin purchases
ATM replenishment services
Benefits of Armored Truck Transport
There are several benefits to utilizing the AXIOM's armored truck transport services. Here are just a few reasons why you should choose Axiom for all of your armored transportation needs: 
Saves your company time and money 

Lowers the risk of theft and mishandling of your cash and valuables 

Frees up resources and employees for more productive activities 

Increase your company's overall efficiency 

Improves security for your employees, customers, and assets 

Gives you the peace of mind of knowing your transport is handled safely by AXIOM.
Armored Trucks for All Industries
We provide armored truck transportation services for a wide variety of businesses in many different industries. For all of our clients, we know that safety and security is essential to protect employees, customers, your cash and valuables, as well as the profit of your business. 
AXIOM Armored Transport's Other Services 
In addition to armored transportation services, Axiom also offers cash logistics and ATM services. We are here to meet all of your financial transport needs.